About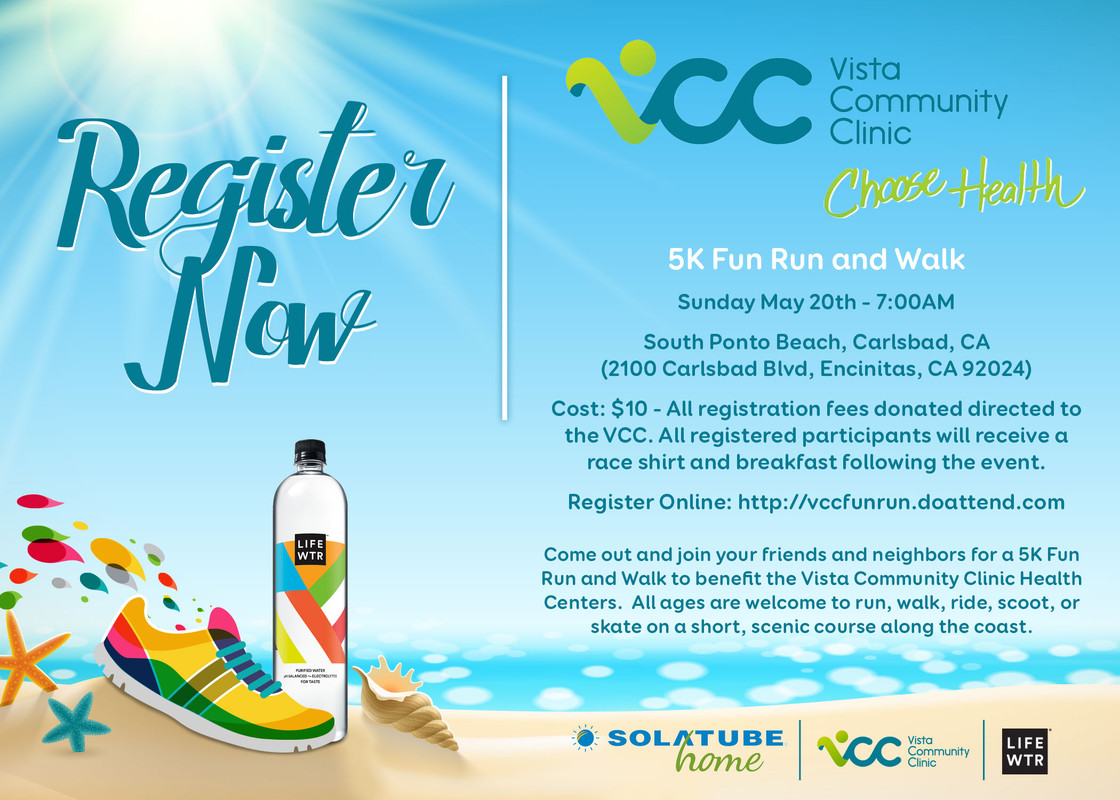 Date: Sunday, May 20th
Time: 7:00AM-11:00AM (The run will start at 7:30AM)
Location: South Ponto Beach, Carlsbad, CA
Details: Come join our friends and neighbors for a 5K Fun Run and Walk to benefit the Vista Community Clinic Health Centers. All ages are welcome to run or walk the scenic course along the coast and breakfast will be served on the beach immediately following the race.
Registration: Your $10 registration fee for this event will be donated directly to VCC. All registered runners will recieve a t-shirt, gift bag and free breakfast at the event site. Please bring your ticket (included in your confirmation email) to the event for redemption.
Parking: Limited free parking available at the South Ponto Beach parking lot (first come, first serve).
By registering I agree to grant the VCC and its authorized representatives permission to record on photography film and/or video, pictures of my participation. I further agree that any or all of the material photgraphed may be used, in any form, as part of any future publications, brochure, or other printed materials used to promote the VCC, and further that such use shall be without payment of fees, royalties, special credit or other compensation.
Schedule
May 20, 2018
7:00 am to 11:00 am
Venue
South Ponto Beach Parking Lot
2100 Carlsbad Blvd Parking
Encinitas, CA
United States